{"id":4574122868817,"title":"Teddy Bear Magnolia","handle":"teddy-bear-magnolia","description":"\u003ch1\u003eTeddy Bear Magnolia\u003c\/h1\u003e\n\u003ctable width=\"100%\"\u003e\n\u003ctbody\u003e\n\u003ctr\u003e\n\u003ctd style=\"text-align: center;\"\u003e \u003cspan\u003e\u003cstrong\u003eAll orders over 30+ Trees, please \u003ca href=\"https:\/\/www.screeningtreeswa.com.au\/contact-us\/\"\u003econtact us\u003c\/a\u003e for a price on application\u003c\/strong\u003e\u003c\/span\u003e\n\u003c\/td\u003e\n\u003c\/tr\u003e\n\u003c\/tbody\u003e\n\u003c\/table\u003e\n\u003cp\u003e[TABS]\u003c\/p\u003e\n\u003ch5\u003eFeatures\u003c\/h5\u003e\n\u003cp\u003e\u003cspan style=\"text-decoration: underline;\"\u003e\u003cstrong\u003e\u003cb\u003eMessage or email for photos of the exact tree\/s you'll receive\u003c\/b\u003e\u003c\/strong\u003e\u003c\/span\u003e\u003c\/p\u003e\n\u003cp\u003e\u003cspan\u003e\u003cstrong\u003eAvailable in: \u003c\/strong\u003e1.5m - Planted height (100L bags)\u003c\/span\u003e\u003c\/p\u003e\n\u003cp\u003e\u003cspan\u003e\u003cstrong\u003eFeatures\u003c\/strong\u003e\u003c\/span\u003e\u003cbr\u003eOutstanding new selection of evergreen Magnolia. Grows optimally in a full sun position in rich, well drained soils which are slightly acidic. Once established, will endure heat and low levels of frost.\u003c\/p\u003e\n\u003cp\u003e\u003cspan\u003e\u003cstrong\u003eHeight x Width\u003c\/strong\u003e\u003c\/span\u003e\u003cbr\u003e3.5m x 1.5m in 7 years\u003c\/p\u003e\n\u003cp\u003e\u003cspan\u003e\u003cstrong\u003eShape\u003c\/strong\u003e\u003c\/span\u003e\u003cbr\u003eTeddy Bear features a very compact and naturally neat cone shaped habit.\u003c\/p\u003e\n\u003cp\u003e\u003cspan\u003e\u003cstrong\u003eFoliage\u003c\/strong\u003e\u003c\/span\u003e\u003cbr\u003eSolid, glossy, dark green leaves have beautiful copper undersides and give depth to the overall density of the plant.\u003c\/p\u003e\n\u003cp\u003e\u003cspan\u003e\u003cstrong\u003eFlowers\u003c\/strong\u003e\u003c\/span\u003e\u003cbr\u003eTeddy Bear has beautiful, fragrant, creamy white flowers during the Summer and Autumn period.\u003c\/p\u003e\n\u003ch5\u003eComments\u003c\/h5\u003e\n\u003cp\u003e\u003cstrong\u003e\u003cspan\u003eTree Care\u003c\/span\u003e\u003cbr\u003e\u003c\/strong\u003ePrune in mid Spring to maintain desired shape and size. Frost tolerant, Teddy Bear is sun hardy and an excellent coastal plant. Low water use once established. Fertilize in Spring with a complete slow release fertilizer. Water well once planted. Maintain thorough watering on a weekly basis during the warmer months.\u003c\/p\u003e\n\u003cp\u003e\u003cstrong\u003e\u003cspan\u003eBag Size\u003c\/span\u003e\u003c\/strong\u003e\u003cbr\u003e100L\u003c\/p\u003e\n\u003ch5\u003eDelivery\u003c\/h5\u003e\n\u003cp\u003e\u003cspan\u003e\u003cstrong\u003ePlease Note:\u003c\/strong\u003e\u003c\/span\u003e All country towns located further than 70km+ from Jandakot, 6164 should \u003ca href=\"https:\/\/www.screeningtreeswa.com.au\/contact-us\/\"\u003e\u003cspan\u003econtact\u003c\/span\u003e\u003c\/a\u003e Screening Trees WA to see whether we can deliver to your area – increased delivery rates apply.\u003c\/p\u003e\n\u003ch5\u003eAdditional Information\u003c\/h5\u003e\n\u003ctable class=\"woocommerce-product-attributes shop_attributes\"\u003e\n\u003ctbody\u003e\n\u003ctr class=\"woocommerce-product-attributes-item woocommerce-product-attributes-item--attribute_pa_minimum-height\"\u003e\n\u003cth class=\"woocommerce-product-attributes-item__label\"\u003eMinimum Height\u003c\/th\u003e\n\u003ctd class=\"woocommerce-product-attributes-item__value\"\u003e\n\u003cp\u003e1.5m (100L pot)\u003c\/p\u003e\n\u003c\/td\u003e\n\u003c\/tr\u003e\n\u003ctr class=\"woocommerce-product-attributes-item woocommerce-product-attributes-item--attribute_cwise-humicarb\"\u003e\n\u003cth class=\"woocommerce-product-attributes-item__label\"\u003eCwise Humicarb\u003c\/th\u003e\n\u003ctd class=\"woocommerce-product-attributes-item__value\"\u003e\n\u003cp\u003eAdd Cwise Humicarb (30ltr bag – $15 Inc. GST), No Cwise Humicarb\u003c\/p\u003e\n\u003c\/td\u003e\n\u003c\/tr\u003e\n\u003ctr class=\"woocommerce-product-attributes-item woocommerce-product-attributes-item--attribute_tree-installation\"\u003e\n\u003cth class=\"woocommerce-product-attributes-item__label\"\u003eTree Installation\u003c\/th\u003e\n\u003ctd class=\"woocommerce-product-attributes-item__value\"\u003e\n\u003cp\u003eAdd Tree Installation ($80.00 \u0026amp; $100.00 Excl. GST), No Tree Installation\u003c\/p\u003e\n\u003c\/td\u003e\n\u003c\/tr\u003e\n\u003c\/tbody\u003e\n\u003c\/table\u003e\n\u003ch5\u003eTree Installation\u003c\/h5\u003e\n\u003ch1\u003eTree Installation Service Perth\u003c\/h1\u003e\n\u003ch2\u003eScreening Trees WA can also install the trees you purchase from us!\u003c\/h2\u003e\n\u003cp\u003eOur highly skilled and experienced team can assess your existing soil and make suggestions as to how to improve it, recommend modifications to existing reticulation systems and provide ongoing advice and guidance to ensure your purchase has the best start possible and thrives for years to come!\u003c\/p\u003e\n\u003cp\u003eAll trees installed by Screening Trees WA will be planted in a specific soil by Cwise.\u003c\/p\u003e\n\u003cp data-mce-fragment=\"1\"\u003eAll soil installed are is\u003cspan data-mce-fragment=\"1\"\u003e \u003c\/span\u003e\u003cstrong data-mce-fragment=\"1\"\u003e100% CERTIFIED ORGANIC\u003c\/strong\u003e\u003cspan data-mce-fragment=\"1\"\u003e \u003c\/span\u003efully composted, high humus, friable, earthy compost and full of beneficial microbes. It improves plant nutrition and fights disease, improves soil health, building soil fertility, providing plant nutrition, and disease suppression.\u003c\/p\u003e\n\u003cp data-mce-fragment=\"1\"\u003e\u003cspan data-mce-fragment=\"1\"\u003eTree Installation\u003c\/span\u003e\u003c\/p\u003e\n\u003cp data-mce-fragment=\"1\"\u003eEach tree will be installed in a hole double the size of the tree's bag. The tree will be installed with a minimum 2 bags (60 liters) of Humicarb compost and custom tree blend fertiliser (blend will depending on the trees' requirements) applied at the time of planting. We will remove the excess sand, water the tree in and clean up any mess created in the process. A custom maintenance schedule will be provided to ensure the trees are cared for. \u003c\/p\u003e\n\u003cp data-mce-fragment=\"1\"\u003e\u003cspan data-mce-fragment=\"1\"\u003ePremium Tree Installation\u003c\/span\u003e\u003c\/p\u003e\n\u003cp data-mce-fragment=\"1\"\u003e\u003cspan data-mce-fragment=\"1\"\u003eEach tree will be installed in a hole double the size of the tree's bag. The tree will be installed with a minimum 2 bags (60 liters) of Humicarb compost, Biochar, Clay, Zeolite and premium 8-12 month slow release fertiliser (blend will depending on the trees' requirements) applied at the time of planting. We will remove the excess sand, water the tree in and clean up any mess created in the process. A custom maintenance schedule will be provided to ensure the trees are cared for. \u003c\/span\u003e\u003c\/p\u003e\n\u003cp data-mce-fragment=\"1\"\u003eAfter installation the trees may require to be staked to protect them from harsh winds and ensure they maintain their shape until they establish.\u003c\/p\u003e\n\u003cp data-mce-fragment=\"1\"\u003eWant to know more about Cwise products – click on the following link for more information:\u003c\/p\u003e\n\u003cp data-mce-fragment=\"1\"\u003e\u003ca href=\"http:\/\/www.cwise.com.au\/soil-improvers\/product-information\/soil-improvers.html\" data-mce-fragment=\"1\" data-mce-href=\"http:\/\/www.cwise.com.au\/soil-improvers\/product-information\/soil-improvers.html\" target=\"_blank\"\u003ehttp:\/\/www.cwise.com.au\/soil-improvers\/product-information\/soil-improvers.html\u003c\/a\u003e\u003c\/p\u003e\n\u003cp data-mce-fragment=\"1\"\u003e\u003cstrong data-mce-fragment=\"1\"\u003e\u003ca href=\"https:\/\/www.screeningtreeswa.com.au\/contact-us\/\" data-mce-fragment=\"1\" data-mce-href=\"https:\/\/www.screeningtreeswa.com.au\/contact-us\/\" target=\"_blank\"\u003eContact us\u003c\/a\u003e\u003c\/strong\u003e\u003cspan data-mce-fragment=\"1\"\u003e \u003c\/span\u003efor more information about our installation services.\u003c\/p\u003e\n\u003cp data-mce-fragment=\"1\"\u003e[\/TABS]\u003c\/p\u003e\n\u003cp\u003e \u003c\/p\u003e","published_at":"2020-04-24T17:28:47+08:00","created_at":"2020-04-24T20:29:30+08:00","vendor":"screening-trees","type":"Trees","tags":["Evergreen Trees","Magnolias"],"price":22000,"price_min":22000,"price_max":36100,"available":true,"price_varies":true,"compare_at_price":null,"compare_at_price_min":0,"compare_at_price_max":0,"compare_at_price_varies":false,"variants":[{"id":41370397081795,"title":"No Inoculation \/ No Cwise Humicarb \/ No Tree Installation","option1":"No Inoculation","option2":"No Cwise Humicarb","option3":"No Tree Installation","sku":"","requires_shipping":true,"taxable":true,"featured_image":null,"available":true,"name":"Teddy Bear Magnolia - No Inoculation \/ No Cwise Humicarb \/ No Tree Installation","public_title":"No Inoculation \/ No Cwise Humicarb \/ No Tree Installation","options":["No Inoculation","No Cwise Humicarb","No Tree Installation"],"price":22000,"weight":0,"compare_at_price":null,"inventory_management":"shopify","barcode":"","requires_selling_plan":false,"selling_plan_allocations":[]},{"id":41370397114563,"title":"No Inoculation \/ No Cwise Humicarb \/ Add Tree Installation ($80.00)","option1":"No Inoculation","option2":"No Cwise Humicarb","option3":"Add Tree Installation ($80.00)","sku":"","requires_shipping":true,"taxable":true,"featured_image":null,"available":true,"name":"Teddy Bear Magnolia - No Inoculation \/ No Cwise Humicarb \/ Add Tree Installation ($80.00)","public_title":"No Inoculation \/ No Cwise Humicarb \/ Add Tree Installation ($80.00)","options":["No Inoculation","No Cwise Humicarb","Add Tree Installation ($80.00)"],"price":30000,"weight":0,"compare_at_price":null,"inventory_management":"shopify","barcode":"","requires_selling_plan":false,"selling_plan_allocations":[]},{"id":42243977412803,"title":"No Inoculation \/ No Cwise Humicarb \/ Add Premium Tree Installation ($100.00)","option1":"No Inoculation","option2":"No Cwise Humicarb","option3":"Add Premium Tree Installation ($100.00)","sku":"","requires_shipping":true,"taxable":true,"featured_image":null,"available":true,"name":"Teddy Bear Magnolia - No Inoculation \/ No Cwise Humicarb \/ Add Premium Tree Installation ($100.00)","public_title":"No Inoculation \/ No Cwise Humicarb \/ Add Premium Tree Installation ($100.00)","options":["No Inoculation","No Cwise Humicarb","Add Premium Tree Installation ($100.00)"],"price":32000,"weight":0,"compare_at_price":null,"inventory_management":"shopify","barcode":"","requires_selling_plan":false,"selling_plan_allocations":[]},{"id":41370397147331,"title":"No Inoculation \/ Add Cwise Humicarb (30ltr bag - $15.00) \/ No Tree Installation","option1":"No Inoculation","option2":"Add Cwise Humicarb (30ltr bag - $15.00)","option3":"No Tree Installation","sku":"","requires_shipping":true,"taxable":true,"featured_image":null,"available":true,"name":"Teddy Bear Magnolia - No Inoculation \/ Add Cwise Humicarb (30ltr bag - $15.00) \/ No Tree Installation","public_title":"No Inoculation \/ Add Cwise Humicarb (30ltr bag - $15.00) \/ No Tree Installation","options":["No Inoculation","Add Cwise Humicarb (30ltr bag - $15.00)","No Tree Installation"],"price":23500,"weight":0,"compare_at_price":null,"inventory_management":"shopify","barcode":"","requires_selling_plan":false,"selling_plan_allocations":[]},{"id":41370397180099,"title":"No Inoculation \/ Add Cwise Humicarb (30ltr bag - $15.00) \/ Add Tree Installation ($80.00)","option1":"No Inoculation","option2":"Add Cwise Humicarb (30ltr bag - $15.00)","option3":"Add Tree Installation ($80.00)","sku":"","requires_shipping":true,"taxable":true,"featured_image":null,"available":true,"name":"Teddy Bear Magnolia - No Inoculation \/ Add Cwise Humicarb (30ltr bag - $15.00) \/ Add Tree Installation ($80.00)","public_title":"No Inoculation \/ Add Cwise Humicarb (30ltr bag - $15.00) \/ Add Tree Installation ($80.00)","options":["No Inoculation","Add Cwise Humicarb (30ltr bag - $15.00)","Add Tree Installation ($80.00)"],"price":33500,"weight":0,"compare_at_price":null,"inventory_management":"shopify","barcode":"","requires_selling_plan":false,"selling_plan_allocations":[]},{"id":42243977445571,"title":"No Inoculation \/ Add Cwise Humicarb (30ltr bag - $15.00) \/ Add Premium Tree Installation ($100.00)","option1":"No Inoculation","option2":"Add Cwise Humicarb (30ltr bag - $15.00)","option3":"Add Premium Tree Installation ($100.00)","sku":"","requires_shipping":true,"taxable":true,"featured_image":null,"available":true,"name":"Teddy Bear Magnolia - No Inoculation \/ Add Cwise Humicarb (30ltr bag - $15.00) \/ Add Premium Tree Installation ($100.00)","public_title":"No Inoculation \/ Add Cwise Humicarb (30ltr bag - $15.00) \/ Add Premium Tree Installation ($100.00)","options":["No Inoculation","Add Cwise Humicarb (30ltr bag - $15.00)","Add Premium Tree Installation ($100.00)"],"price":35500,"weight":0,"compare_at_price":null,"inventory_management":"shopify","barcode":"","requires_selling_plan":false,"selling_plan_allocations":[]},{"id":42243977478339,"title":"No Inoculation \/ Add 2 x Cwise Humicarb (30ltr bag - $30.00) \/ No Tree Installation","option1":"No Inoculation","option2":"Add 2 x Cwise Humicarb (30ltr bag - $30.00)","option3":"No Tree Installation","sku":"","requires_shipping":true,"taxable":true,"featured_image":null,"available":true,"name":"Teddy Bear Magnolia - No Inoculation \/ Add 2 x Cwise Humicarb (30ltr bag - $30.00) \/ No Tree Installation","public_title":"No Inoculation \/ Add 2 x Cwise Humicarb (30ltr bag - $30.00) \/ No Tree Installation","options":["No Inoculation","Add 2 x Cwise Humicarb (30ltr bag - $30.00)","No Tree Installation"],"price":25000,"weight":0,"compare_at_price":null,"inventory_management":"shopify","barcode":"","requires_selling_plan":false,"selling_plan_allocations":[]},{"id":42243977511107,"title":"No Inoculation \/ Add 2 x Cwise Humicarb (30ltr bag - $30.00) \/ Add Tree Installation ($80.00)","option1":"No Inoculation","option2":"Add 2 x Cwise Humicarb (30ltr bag - $30.00)","option3":"Add Tree Installation ($80.00)","sku":"","requires_shipping":true,"taxable":true,"featured_image":null,"available":true,"name":"Teddy Bear Magnolia - No Inoculation \/ Add 2 x Cwise Humicarb (30ltr bag - $30.00) \/ Add Tree Installation ($80.00)","public_title":"No Inoculation \/ Add 2 x Cwise Humicarb (30ltr bag - $30.00) \/ Add Tree Installation ($80.00)","options":["No Inoculation","Add 2 x Cwise Humicarb (30ltr bag - $30.00)","Add Tree Installation ($80.00)"],"price":33000,"weight":0,"compare_at_price":null,"inventory_management":"shopify","barcode":"","requires_selling_plan":false,"selling_plan_allocations":[]},{"id":42243977543875,"title":"No Inoculation \/ Add 2 x Cwise Humicarb (30ltr bag - $30.00) \/ Add Premium Tree Installation ($100.00)","option1":"No Inoculation","option2":"Add 2 x Cwise Humicarb (30ltr bag - $30.00)","option3":"Add Premium Tree Installation ($100.00)","sku":"","requires_shipping":true,"taxable":true,"featured_image":null,"available":true,"name":"Teddy Bear Magnolia - No Inoculation \/ Add 2 x Cwise Humicarb (30ltr bag - $30.00) \/ Add Premium Tree Installation ($100.00)","public_title":"No Inoculation \/ Add 2 x Cwise Humicarb (30ltr bag - $30.00) \/ Add Premium Tree Installation ($100.00)","options":["No Inoculation","Add 2 x Cwise Humicarb (30ltr bag - $30.00)","Add Premium Tree Installation ($100.00)"],"price":35000,"weight":0,"compare_at_price":null,"inventory_management":"shopify","barcode":"","requires_selling_plan":false,"selling_plan_allocations":[]},{"id":42243976036547,"title":"Add Inoculation ($11.00 Inc. GST) \/ No Cwise Humicarb \/ No Tree Installation","option1":"Add Inoculation ($11.00 Inc. GST)","option2":"No Cwise Humicarb","option3":"No Tree Installation","sku":"","requires_shipping":true,"taxable":true,"featured_image":null,"available":true,"name":"Teddy Bear Magnolia - Add Inoculation ($11.00 Inc. GST) \/ No Cwise Humicarb \/ No Tree Installation","public_title":"Add Inoculation ($11.00 Inc. GST) \/ No Cwise Humicarb \/ No Tree Installation","options":["Add Inoculation ($11.00 Inc. GST)","No Cwise Humicarb","No Tree Installation"],"price":23100,"weight":0,"compare_at_price":null,"inventory_management":"shopify","barcode":"","requires_selling_plan":false,"selling_plan_allocations":[]},{"id":42243976069315,"title":"Add Inoculation ($11.00 Inc. GST) \/ No Cwise Humicarb \/ Add Tree Installation ($80.00)","option1":"Add Inoculation ($11.00 Inc. GST)","option2":"No Cwise Humicarb","option3":"Add Tree Installation ($80.00)","sku":"","requires_shipping":true,"taxable":true,"featured_image":null,"available":true,"name":"Teddy Bear Magnolia - Add Inoculation ($11.00 Inc. GST) \/ No Cwise Humicarb \/ Add Tree Installation ($80.00)","public_title":"Add Inoculation ($11.00 Inc. GST) \/ No Cwise Humicarb \/ Add Tree Installation ($80.00)","options":["Add Inoculation ($11.00 Inc. GST)","No Cwise Humicarb","Add Tree Installation ($80.00)"],"price":31100,"weight":0,"compare_at_price":null,"inventory_management":"shopify","barcode":"","requires_selling_plan":false,"selling_plan_allocations":[]},{"id":42243977576643,"title":"Add Inoculation ($11.00 Inc. GST) \/ No Cwise Humicarb \/ Add Premium Tree Installation ($100.00)","option1":"Add Inoculation ($11.00 Inc. GST)","option2":"No Cwise Humicarb","option3":"Add Premium Tree Installation ($100.00)","sku":"","requires_shipping":true,"taxable":true,"featured_image":null,"available":true,"name":"Teddy Bear Magnolia - Add Inoculation ($11.00 Inc. GST) \/ No Cwise Humicarb \/ Add Premium Tree Installation ($100.00)","public_title":"Add Inoculation ($11.00 Inc. GST) \/ No Cwise Humicarb \/ Add Premium Tree Installation ($100.00)","options":["Add Inoculation ($11.00 Inc. GST)","No Cwise Humicarb","Add Premium Tree Installation ($100.00)"],"price":33100,"weight":0,"compare_at_price":null,"inventory_management":"shopify","barcode":"","requires_selling_plan":false,"selling_plan_allocations":[]},{"id":42243976102083,"title":"Add Inoculation ($11.00 Inc. GST) \/ Add Cwise Humicarb (30ltr bag - $15.00) \/ No Tree Installation","option1":"Add Inoculation ($11.00 Inc. GST)","option2":"Add Cwise Humicarb (30ltr bag - $15.00)","option3":"No Tree Installation","sku":"","requires_shipping":true,"taxable":true,"featured_image":null,"available":true,"name":"Teddy Bear Magnolia - Add Inoculation ($11.00 Inc. GST) \/ Add Cwise Humicarb (30ltr bag - $15.00) \/ No Tree Installation","public_title":"Add Inoculation ($11.00 Inc. GST) \/ Add Cwise Humicarb (30ltr bag - $15.00) \/ No Tree Installation","options":["Add Inoculation ($11.00 Inc. GST)","Add Cwise Humicarb (30ltr bag - $15.00)","No Tree Installation"],"price":24600,"weight":0,"compare_at_price":null,"inventory_management":"shopify","barcode":"","requires_selling_plan":false,"selling_plan_allocations":[]},{"id":42243976134851,"title":"Add Inoculation ($11.00 Inc. GST) \/ Add Cwise Humicarb (30ltr bag - $15.00) \/ Add Tree Installation ($80.00)","option1":"Add Inoculation ($11.00 Inc. GST)","option2":"Add Cwise Humicarb (30ltr bag - $15.00)","option3":"Add Tree Installation ($80.00)","sku":"","requires_shipping":true,"taxable":true,"featured_image":null,"available":true,"name":"Teddy Bear Magnolia - Add Inoculation ($11.00 Inc. GST) \/ Add Cwise Humicarb (30ltr bag - $15.00) \/ Add Tree Installation ($80.00)","public_title":"Add Inoculation ($11.00 Inc. GST) \/ Add Cwise Humicarb (30ltr bag - $15.00) \/ Add Tree Installation ($80.00)","options":["Add Inoculation ($11.00 Inc. GST)","Add Cwise Humicarb (30ltr bag - $15.00)","Add Tree Installation ($80.00)"],"price":32600,"weight":0,"compare_at_price":null,"inventory_management":"shopify","barcode":"","requires_selling_plan":false,"selling_plan_allocations":[]},{"id":42243977642179,"title":"Add Inoculation ($11.00 Inc. GST) \/ Add Cwise Humicarb (30ltr bag - $15.00) \/ Add Premium Tree Installation ($100.00)","option1":"Add Inoculation ($11.00 Inc. GST)","option2":"Add Cwise Humicarb (30ltr bag - $15.00)","option3":"Add Premium Tree Installation ($100.00)","sku":"","requires_shipping":true,"taxable":true,"featured_image":null,"available":true,"name":"Teddy Bear Magnolia - Add Inoculation ($11.00 Inc. GST) \/ Add Cwise Humicarb (30ltr bag - $15.00) \/ Add Premium Tree Installation ($100.00)","public_title":"Add Inoculation ($11.00 Inc. GST) \/ Add Cwise Humicarb (30ltr bag - $15.00) \/ Add Premium Tree Installation ($100.00)","options":["Add Inoculation ($11.00 Inc. GST)","Add Cwise Humicarb (30ltr bag - $15.00)","Add Premium Tree Installation ($100.00)"],"price":34600,"weight":0,"compare_at_price":null,"inventory_management":"shopify","barcode":"","requires_selling_plan":false,"selling_plan_allocations":[]},{"id":42243977707715,"title":"Add Inoculation ($11.00 Inc. GST) \/ Add 2 x Cwise Humicarb (30ltr bag - $30.00) \/ No Tree Installation","option1":"Add Inoculation ($11.00 Inc. GST)","option2":"Add 2 x Cwise Humicarb (30ltr bag - $30.00)","option3":"No Tree Installation","sku":"","requires_shipping":true,"taxable":true,"featured_image":null,"available":true,"name":"Teddy Bear Magnolia - Add Inoculation ($11.00 Inc. GST) \/ Add 2 x Cwise Humicarb (30ltr bag - $30.00) \/ No Tree Installation","public_title":"Add Inoculation ($11.00 Inc. GST) \/ Add 2 x Cwise Humicarb (30ltr bag - $30.00) \/ No Tree Installation","options":["Add Inoculation ($11.00 Inc. GST)","Add 2 x Cwise Humicarb (30ltr bag - $30.00)","No Tree Installation"],"price":26100,"weight":0,"compare_at_price":null,"inventory_management":"shopify","barcode":"","requires_selling_plan":false,"selling_plan_allocations":[]},{"id":42243977773251,"title":"Add Inoculation ($11.00 Inc. GST) \/ Add 2 x Cwise Humicarb (30ltr bag - $30.00) \/ Add Tree Installation ($80.00)","option1":"Add Inoculation ($11.00 Inc. GST)","option2":"Add 2 x Cwise Humicarb (30ltr bag - $30.00)","option3":"Add Tree Installation ($80.00)","sku":"","requires_shipping":true,"taxable":true,"featured_image":null,"available":true,"name":"Teddy Bear Magnolia - Add Inoculation ($11.00 Inc. GST) \/ Add 2 x Cwise Humicarb (30ltr bag - $30.00) \/ Add Tree Installation ($80.00)","public_title":"Add Inoculation ($11.00 Inc. GST) \/ Add 2 x Cwise Humicarb (30ltr bag - $30.00) \/ Add Tree Installation ($80.00)","options":["Add Inoculation ($11.00 Inc. GST)","Add 2 x Cwise Humicarb (30ltr bag - $30.00)","Add Tree Installation ($80.00)"],"price":34100,"weight":0,"compare_at_price":null,"inventory_management":"shopify","barcode":"","requires_selling_plan":false,"selling_plan_allocations":[]},{"id":42243977806019,"title":"Add Inoculation ($11.00 Inc. GST) \/ Add 2 x Cwise Humicarb (30ltr bag - $30.00) \/ Add Premium Tree Installation ($100.00)","option1":"Add Inoculation ($11.00 Inc. GST)","option2":"Add 2 x Cwise Humicarb (30ltr bag - $30.00)","option3":"Add Premium Tree Installation ($100.00)","sku":"","requires_shipping":true,"taxable":true,"featured_image":null,"available":true,"name":"Teddy Bear Magnolia - Add Inoculation ($11.00 Inc. GST) \/ Add 2 x Cwise Humicarb (30ltr bag - $30.00) \/ Add Premium Tree Installation ($100.00)","public_title":"Add Inoculation ($11.00 Inc. GST) \/ Add 2 x Cwise Humicarb (30ltr bag - $30.00) \/ Add Premium Tree Installation ($100.00)","options":["Add Inoculation ($11.00 Inc. GST)","Add 2 x Cwise Humicarb (30ltr bag - $30.00)","Add Premium Tree Installation ($100.00)"],"price":36100,"weight":0,"compare_at_price":null,"inventory_management":"shopify","barcode":"","requires_selling_plan":false,"selling_plan_allocations":[]}],"images":["\/\/www.screeningtreeswa.com.au\/cdn\/shop\/products\/3-Teddy-bears-3.jpg?v=1675992691","\/\/www.screeningtreeswa.com.au\/cdn\/shop\/products\/Teddy-bear-200L.jpg?v=1675992691","\/\/www.screeningtreeswa.com.au\/cdn\/shop\/products\/teddy-bear-flower.jpg?v=1675992691","\/\/www.screeningtreeswa.com.au\/cdn\/shop\/products\/teddybearmagnoliafeaturetree.jpg?v=1675992691","\/\/www.screeningtreeswa.com.au\/cdn\/shop\/products\/11-Teddy-bears-1.jpg?v=1675992691"],"featured_image":"\/\/www.screeningtreeswa.com.au\/cdn\/shop\/products\/3-Teddy-bears-3.jpg?v=1675992691","options":["Inoculation","Cwise Humicarb","Tree Installation"],"media":[{"alt":null,"id":6977347518545,"position":1,"preview_image":{"aspect_ratio":0.669,"height":1920,"width":1284,"src":"\/\/www.screeningtreeswa.com.au\/cdn\/shop\/products\/3-Teddy-bears-3.jpg?v=1675992691"},"aspect_ratio":0.669,"height":1920,"media_type":"image","src":"\/\/www.screeningtreeswa.com.au\/cdn\/shop\/products\/3-Teddy-bears-3.jpg?v=1675992691","width":1284},{"alt":null,"id":6977347911761,"position":2,"preview_image":{"aspect_ratio":0.665,"height":1600,"width":1064,"src":"\/\/www.screeningtreeswa.com.au\/cdn\/shop\/products\/Teddy-bear-200L.jpg?v=1675992691"},"aspect_ratio":0.665,"height":1600,"media_type":"image","src":"\/\/www.screeningtreeswa.com.au\/cdn\/shop\/products\/Teddy-bear-200L.jpg?v=1675992691","width":1064},{"alt":null,"id":6977349156945,"position":3,"preview_image":{"aspect_ratio":1.042,"height":733,"width":764,"src":"\/\/www.screeningtreeswa.com.au\/cdn\/shop\/products\/teddy-bear-flower.jpg?v=1675992691"},"aspect_ratio":1.042,"height":733,"media_type":"image","src":"\/\/www.screeningtreeswa.com.au\/cdn\/shop\/products\/teddy-bear-flower.jpg?v=1675992691","width":764},{"alt":null,"id":32201460908227,"position":4,"preview_image":{"aspect_ratio":1.0,"height":480,"width":480,"src":"\/\/www.screeningtreeswa.com.au\/cdn\/shop\/products\/teddybearmagnoliafeaturetree.jpg?v=1675992691"},"aspect_ratio":1.0,"height":480,"media_type":"image","src":"\/\/www.screeningtreeswa.com.au\/cdn\/shop\/products\/teddybearmagnoliafeaturetree.jpg?v=1675992691","width":480},{"alt":null,"id":6977350041681,"position":5,"preview_image":{"aspect_ratio":0.666,"height":1920,"width":1279,"src":"\/\/www.screeningtreeswa.com.au\/cdn\/shop\/products\/11-Teddy-bears-1.jpg?v=1675992691"},"aspect_ratio":0.666,"height":1920,"media_type":"image","src":"\/\/www.screeningtreeswa.com.au\/cdn\/shop\/products\/11-Teddy-bears-1.jpg?v=1675992691","width":1279}],"requires_selling_plan":false,"selling_plan_groups":[],"content":"\u003ch1\u003eTeddy Bear Magnolia\u003c\/h1\u003e\n\u003ctable width=\"100%\"\u003e\n\u003ctbody\u003e\n\u003ctr\u003e\n\u003ctd style=\"text-align: center;\"\u003e \u003cspan\u003e\u003cstrong\u003eAll orders over 30+ Trees, please \u003ca href=\"https:\/\/www.screeningtreeswa.com.au\/contact-us\/\"\u003econtact us\u003c\/a\u003e for a price on application\u003c\/strong\u003e\u003c\/span\u003e\n\u003c\/td\u003e\n\u003c\/tr\u003e\n\u003c\/tbody\u003e\n\u003c\/table\u003e\n\u003cp\u003e[TABS]\u003c\/p\u003e\n\u003ch5\u003eFeatures\u003c\/h5\u003e\n\u003cp\u003e\u003cspan style=\"text-decoration: underline;\"\u003e\u003cstrong\u003e\u003cb\u003eMessage or email for photos of the exact tree\/s you'll receive\u003c\/b\u003e\u003c\/strong\u003e\u003c\/span\u003e\u003c\/p\u003e\n\u003cp\u003e\u003cspan\u003e\u003cstrong\u003eAvailable in: \u003c\/strong\u003e1.5m - Planted height (100L bags)\u003c\/span\u003e\u003c\/p\u003e\n\u003cp\u003e\u003cspan\u003e\u003cstrong\u003eFeatures\u003c\/strong\u003e\u003c\/span\u003e\u003cbr\u003eOutstanding new selection of evergreen Magnolia. Grows optimally in a full sun position in rich, well drained soils which are slightly acidic. Once established, will endure heat and low levels of frost.\u003c\/p\u003e\n\u003cp\u003e\u003cspan\u003e\u003cstrong\u003eHeight x Width\u003c\/strong\u003e\u003c\/span\u003e\u003cbr\u003e3.5m x 1.5m in 7 years\u003c\/p\u003e\n\u003cp\u003e\u003cspan\u003e\u003cstrong\u003eShape\u003c\/strong\u003e\u003c\/span\u003e\u003cbr\u003eTeddy Bear features a very compact and naturally neat cone shaped habit.\u003c\/p\u003e\n\u003cp\u003e\u003cspan\u003e\u003cstrong\u003eFoliage\u003c\/strong\u003e\u003c\/span\u003e\u003cbr\u003eSolid, glossy, dark green leaves have beautiful copper undersides and give depth to the overall density of the plant.\u003c\/p\u003e\n\u003cp\u003e\u003cspan\u003e\u003cstrong\u003eFlowers\u003c\/strong\u003e\u003c\/span\u003e\u003cbr\u003eTeddy Bear has beautiful, fragrant, creamy white flowers during the Summer and Autumn period.\u003c\/p\u003e\n\u003ch5\u003eComments\u003c\/h5\u003e\n\u003cp\u003e\u003cstrong\u003e\u003cspan\u003eTree Care\u003c\/span\u003e\u003cbr\u003e\u003c\/strong\u003ePrune in mid Spring to maintain desired shape and size. Frost tolerant, Teddy Bear is sun hardy and an excellent coastal plant. Low water use once established. Fertilize in Spring with a complete slow release fertilizer. Water well once planted. Maintain thorough watering on a weekly basis during the warmer months.\u003c\/p\u003e\n\u003cp\u003e\u003cstrong\u003e\u003cspan\u003eBag Size\u003c\/span\u003e\u003c\/strong\u003e\u003cbr\u003e100L\u003c\/p\u003e\n\u003ch5\u003eDelivery\u003c\/h5\u003e\n\u003cp\u003e\u003cspan\u003e\u003cstrong\u003ePlease Note:\u003c\/strong\u003e\u003c\/span\u003e All country towns located further than 70km+ from Jandakot, 6164 should \u003ca href=\"https:\/\/www.screeningtreeswa.com.au\/contact-us\/\"\u003e\u003cspan\u003econtact\u003c\/span\u003e\u003c\/a\u003e Screening Trees WA to see whether we can deliver to your area – increased delivery rates apply.\u003c\/p\u003e\n\u003ch5\u003eAdditional Information\u003c\/h5\u003e\n\u003ctable class=\"woocommerce-product-attributes shop_attributes\"\u003e\n\u003ctbody\u003e\n\u003ctr class=\"woocommerce-product-attributes-item woocommerce-product-attributes-item--attribute_pa_minimum-height\"\u003e\n\u003cth class=\"woocommerce-product-attributes-item__label\"\u003eMinimum Height\u003c\/th\u003e\n\u003ctd class=\"woocommerce-product-attributes-item__value\"\u003e\n\u003cp\u003e1.5m (100L pot)\u003c\/p\u003e\n\u003c\/td\u003e\n\u003c\/tr\u003e\n\u003ctr class=\"woocommerce-product-attributes-item woocommerce-product-attributes-item--attribute_cwise-humicarb\"\u003e\n\u003cth class=\"woocommerce-product-attributes-item__label\"\u003eCwise Humicarb\u003c\/th\u003e\n\u003ctd class=\"woocommerce-product-attributes-item__value\"\u003e\n\u003cp\u003eAdd Cwise Humicarb (30ltr bag – $15 Inc. GST), No Cwise Humicarb\u003c\/p\u003e\n\u003c\/td\u003e\n\u003c\/tr\u003e\n\u003ctr class=\"woocommerce-product-attributes-item woocommerce-product-attributes-item--attribute_tree-installation\"\u003e\n\u003cth class=\"woocommerce-product-attributes-item__label\"\u003eTree Installation\u003c\/th\u003e\n\u003ctd class=\"woocommerce-product-attributes-item__value\"\u003e\n\u003cp\u003eAdd Tree Installation ($80.00 \u0026amp; $100.00 Excl. GST), No Tree Installation\u003c\/p\u003e\n\u003c\/td\u003e\n\u003c\/tr\u003e\n\u003c\/tbody\u003e\n\u003c\/table\u003e\n\u003ch5\u003eTree Installation\u003c\/h5\u003e\n\u003ch1\u003eTree Installation Service Perth\u003c\/h1\u003e\n\u003ch2\u003eScreening Trees WA can also install the trees you purchase from us!\u003c\/h2\u003e\n\u003cp\u003eOur highly skilled and experienced team can assess your existing soil and make suggestions as to how to improve it, recommend modifications to existing reticulation systems and provide ongoing advice and guidance to ensure your purchase has the best start possible and thrives for years to come!\u003c\/p\u003e\n\u003cp\u003eAll trees installed by Screening Trees WA will be planted in a specific soil by Cwise.\u003c\/p\u003e\n\u003cp data-mce-fragment=\"1\"\u003eAll soil installed are is\u003cspan data-mce-fragment=\"1\"\u003e \u003c\/span\u003e\u003cstrong data-mce-fragment=\"1\"\u003e100% CERTIFIED ORGANIC\u003c\/strong\u003e\u003cspan data-mce-fragment=\"1\"\u003e \u003c\/span\u003efully composted, high humus, friable, earthy compost and full of beneficial microbes. It improves plant nutrition and fights disease, improves soil health, building soil fertility, providing plant nutrition, and disease suppression.\u003c\/p\u003e\n\u003cp data-mce-fragment=\"1\"\u003e\u003cspan data-mce-fragment=\"1\"\u003eTree Installation\u003c\/span\u003e\u003c\/p\u003e\n\u003cp data-mce-fragment=\"1\"\u003eEach tree will be installed in a hole double the size of the tree's bag. The tree will be installed with a minimum 2 bags (60 liters) of Humicarb compost and custom tree blend fertiliser (blend will depending on the trees' requirements) applied at the time of planting. We will remove the excess sand, water the tree in and clean up any mess created in the process. A custom maintenance schedule will be provided to ensure the trees are cared for. \u003c\/p\u003e\n\u003cp data-mce-fragment=\"1\"\u003e\u003cspan data-mce-fragment=\"1\"\u003ePremium Tree Installation\u003c\/span\u003e\u003c\/p\u003e\n\u003cp data-mce-fragment=\"1\"\u003e\u003cspan data-mce-fragment=\"1\"\u003eEach tree will be installed in a hole double the size of the tree's bag. The tree will be installed with a minimum 2 bags (60 liters) of Humicarb compost, Biochar, Clay, Zeolite and premium 8-12 month slow release fertiliser (blend will depending on the trees' requirements) applied at the time of planting. We will remove the excess sand, water the tree in and clean up any mess created in the process. A custom maintenance schedule will be provided to ensure the trees are cared for. \u003c\/span\u003e\u003c\/p\u003e\n\u003cp data-mce-fragment=\"1\"\u003eAfter installation the trees may require to be staked to protect them from harsh winds and ensure they maintain their shape until they establish.\u003c\/p\u003e\n\u003cp data-mce-fragment=\"1\"\u003eWant to know more about Cwise products – click on the following link for more information:\u003c\/p\u003e\n\u003cp data-mce-fragment=\"1\"\u003e\u003ca href=\"http:\/\/www.cwise.com.au\/soil-improvers\/product-information\/soil-improvers.html\" data-mce-fragment=\"1\" data-mce-href=\"http:\/\/www.cwise.com.au\/soil-improvers\/product-information\/soil-improvers.html\" target=\"_blank\"\u003ehttp:\/\/www.cwise.com.au\/soil-improvers\/product-information\/soil-improvers.html\u003c\/a\u003e\u003c\/p\u003e\n\u003cp data-mce-fragment=\"1\"\u003e\u003cstrong data-mce-fragment=\"1\"\u003e\u003ca href=\"https:\/\/www.screeningtreeswa.com.au\/contact-us\/\" data-mce-fragment=\"1\" data-mce-href=\"https:\/\/www.screeningtreeswa.com.au\/contact-us\/\" target=\"_blank\"\u003eContact us\u003c\/a\u003e\u003c\/strong\u003e\u003cspan data-mce-fragment=\"1\"\u003e \u003c\/span\u003efor more information about our installation services.\u003c\/p\u003e\n\u003cp data-mce-fragment=\"1\"\u003e[\/TABS]\u003c\/p\u003e\n\u003cp\u003e \u003c\/p\u003e"}
Teddy Bear Magnolia
{"id":4566162702417,"title":"Humicarb Compost 30Ltr","handle":"humicarb-30ltr","description":"\u003ch1\u003eHumicarb Compost 30L bags\u003c\/h1\u003e\n\u003cp\u003eThis cost effective, premium grade soil builder is fantastic for either establishing or maintaining your garden. As soon as it is added, it increases existing soil performance by providing nutrient rich humus that works to build water storage, encourages nutrient uptake through microbe activity and suppresses pests and diseases – enabling your plants to thrive!\u003c\/p\u003e\n\u003cp\u003eHumicarb compost is your most important investment to ensure your trees (lawn and garden) thrive. Not to bore you too much….. Humicarb compost is 40% carbon and for every 1% carbon you add per square meter you can hold onto 17 liters of water and this multiplies (2% = 34L per square meter, etc.)\u003c\/p\u003e\n\u003cp\u003eWe recommend achieving a 4-5% carbon\/m2, thus, you will hold about 68 - 85 liters of water around each tree vs 0 if you plant in sand. Also, soil has an ability to hold on to nutrient and the measurement for this is called cation exchange capacity (CEC). Sand has a CEC of between 1-5, clay is about 20-30 and the Humicarb compost we supply has a CEC of 150. So it will hold to a minimum of 40x more nutrient that sand.\u003c\/p\u003e\n\u003cp\u003e\u003cspan\u003eThis product is ideal for enthusiasts who want to correctly establish new or existing lawns and gardens.\u003c\/span\u003e\u003c\/p\u003e\n\u003cp\u003e\u003cstrong\u003eContact the office for any bulk enquiries or orders\u003c\/strong\u003e\u003c\/p\u003e\n\u003cp\u003e\u003cstrong\u003eTelephone \u003ca href=\"tel:0437907794\"\u003e0437 907 794\u003c\/a\u003e\u003c\/strong\u003e \u003cbr\u003e\u003cstrong\u003eEmail\u003c\/strong\u003e \u003ca href=\"mailto:info@screeningtreeswa.com.au\"\u003einfo@screeningtreeswa.com.au\u003c\/a\u003e\u003c\/p\u003e\n\u003cp\u003e \u003c\/p\u003e\n\u003chr\u003e\n\u003cp\u003e\u003cspan style=\"color: #ff6600;\"\u003e\u003cstrong\u003ePlease Note:\u003c\/strong\u003e\u003c\/span\u003e All country towns located further than 70km+ from Jandakot, 6164 should \u003ca href=\"https:\/\/www.screeningtreeswa.com.au\/contact-us\/\"\u003e\u003cspan style=\"text-decoration: underline;\"\u003econtact\u003c\/span\u003e\u003c\/a\u003e Screening Trees WA to see whether we can deliver to your area – increased delivery rates apply.\u003c\/p\u003e","published_at":"2020-04-22T14:25:42+08:00","created_at":"2020-04-21T18:56:02+08:00","vendor":"screening-trees","type":"Soil","tags":["Bags","downloadable","import_2020_04_21_105231","Soil","validate-product-description"],"price":1500,"price_min":1500,"price_max":1500,"available":true,"price_varies":false,"compare_at_price":null,"compare_at_price_min":0,"compare_at_price_max":0,"compare_at_price_varies":false,"variants":[{"id":32106211606609,"title":"Default Title","option1":"Default Title","option2":null,"option3":null,"sku":"","requires_shipping":true,"taxable":true,"featured_image":null,"available":true,"name":"Humicarb Compost 30Ltr","public_title":null,"options":["Default Title"],"price":1500,"weight":0,"compare_at_price":null,"inventory_management":null,"barcode":"","requires_selling_plan":false,"selling_plan_allocations":[]}],"images":["\/\/www.screeningtreeswa.com.au\/cdn\/shop\/products\/soil.jpg?v=1587466576"],"featured_image":"\/\/www.screeningtreeswa.com.au\/cdn\/shop\/products\/soil.jpg?v=1587466576","options":["Title"],"media":[{"alt":null,"id":6944847855697,"position":1,"preview_image":{"aspect_ratio":0.667,"height":900,"width":600,"src":"\/\/www.screeningtreeswa.com.au\/cdn\/shop\/products\/soil.jpg?v=1587466576"},"aspect_ratio":0.667,"height":900,"media_type":"image","src":"\/\/www.screeningtreeswa.com.au\/cdn\/shop\/products\/soil.jpg?v=1587466576","width":600}],"requires_selling_plan":false,"selling_plan_groups":[],"content":"\u003ch1\u003eHumicarb Compost 30L bags\u003c\/h1\u003e\n\u003cp\u003eThis cost effective, premium grade soil builder is fantastic for either establishing or maintaining your garden. As soon as it is added, it increases existing soil performance by providing nutrient rich humus that works to build water storage, encourages nutrient uptake through microbe activity and suppresses pests and diseases – enabling your plants to thrive!\u003c\/p\u003e\n\u003cp\u003eHumicarb compost is your most important investment to ensure your trees (lawn and garden) thrive. Not to bore you too much….. Humicarb compost is 40% carbon and for every 1% carbon you add per square meter you can hold onto 17 liters of water and this multiplies (2% = 34L per square meter, etc.)\u003c\/p\u003e\n\u003cp\u003eWe recommend achieving a 4-5% carbon\/m2, thus, you will hold about 68 - 85 liters of water around each tree vs 0 if you plant in sand. Also, soil has an ability to hold on to nutrient and the measurement for this is called cation exchange capacity (CEC). Sand has a CEC of between 1-5, clay is about 20-30 and the Humicarb compost we supply has a CEC of 150. So it will hold to a minimum of 40x more nutrient that sand.\u003c\/p\u003e\n\u003cp\u003e\u003cspan\u003eThis product is ideal for enthusiasts who want to correctly establish new or existing lawns and gardens.\u003c\/span\u003e\u003c\/p\u003e\n\u003cp\u003e\u003cstrong\u003eContact the office for any bulk enquiries or orders\u003c\/strong\u003e\u003c\/p\u003e\n\u003cp\u003e\u003cstrong\u003eTelephone \u003ca href=\"tel:0437907794\"\u003e0437 907 794\u003c\/a\u003e\u003c\/strong\u003e \u003cbr\u003e\u003cstrong\u003eEmail\u003c\/strong\u003e \u003ca href=\"mailto:info@screeningtreeswa.com.au\"\u003einfo@screeningtreeswa.com.au\u003c\/a\u003e\u003c\/p\u003e\n\u003cp\u003e \u003c\/p\u003e\n\u003chr\u003e\n\u003cp\u003e\u003cspan style=\"color: #ff6600;\"\u003e\u003cstrong\u003ePlease Note:\u003c\/strong\u003e\u003c\/span\u003e All country towns located further than 70km+ from Jandakot, 6164 should \u003ca href=\"https:\/\/www.screeningtreeswa.com.au\/contact-us\/\"\u003e\u003cspan style=\"text-decoration: underline;\"\u003econtact\u003c\/span\u003e\u003c\/a\u003e Screening Trees WA to see whether we can deliver to your area – increased delivery rates apply.\u003c\/p\u003e"}
Humicarb Compost 30Ltr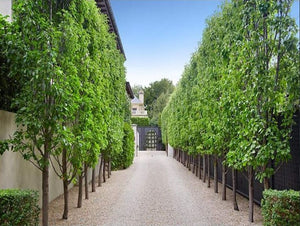 Invest in your garden's health
Screening Trees WA offers an investment in your garden's health and future- through the supply, delivery, and installation of healthy, vigorous, and affordable feature, fruiting and screening trees to suit every application.
We have gone back to basics – as Mother Nature intended – and grow healthy trees without any chemical intervention.
After all, healthy plants don't suffer from disease or insect infestations and are more drought and heat resistant
Trees to suit every application
As our name suggests – we are specialists in the use of trees which offer living, breathing fencing and screening options for the following domestic and commercial applications, including but not limited to:
Neighbour and privacy screeningBoundary fencingIndividual stunning feature treesWind and noise barriersImproving and softening the aesthetics of existing domestic and industrial/commercial structuresCreating shade and garden dimensionNarrow beds and internal garden division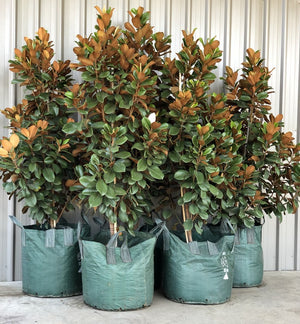 1, 2, 3… order, delivery, installation – easy!
Our business is entirely online – making it an efficient and effective way of engaging the skills and experience of technical experts in garden and landscape design, comprehensive horticultural knowledge and extensive installation experience – to assist you with the selection of the best tree and screening option for your space, your lifestyle, and your budget – making sure you get exactly what you need – first time, every time.
Our team handpick each tree, depending on every client's requirements, deliver it your home or business, and for an additional charge, can install it for you – making your interaction with us a comprehensive, cost effective and truly personalised, customer service experience.
We encourage you to contact us and take advantage of our product knowledge and expertise in ensuring the correct plant selection for your application.